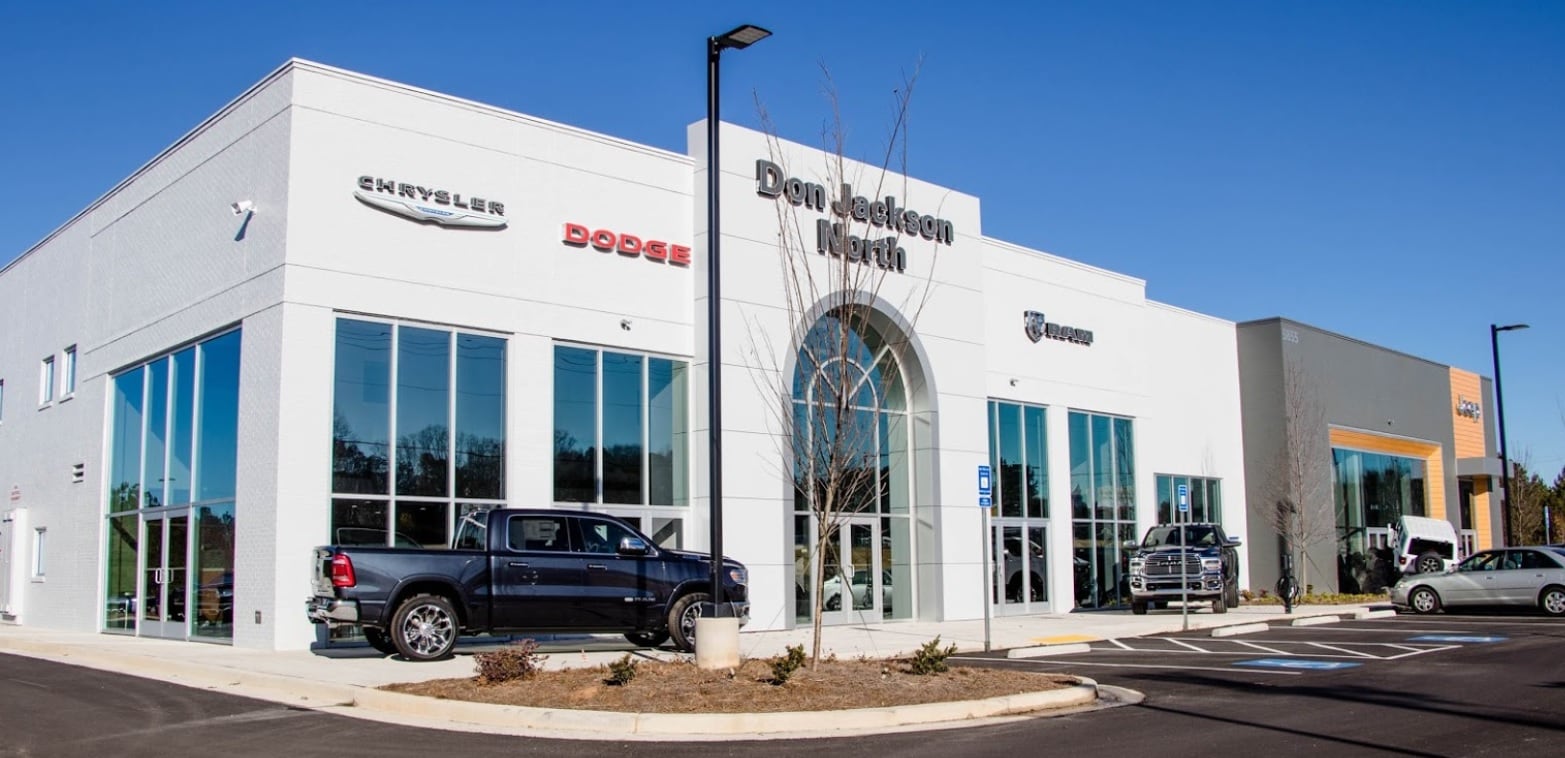 Shopping for a new car is exciting, but it can be nerve-wracking as well. When the time comes to purchase a new or used vehicle, you may be wondering how to find the right car without wasting time or money. If you want the best price and lowest stress, head to Don Jackson Chrysler Dodge Jeep Ram for a seamless experience.
About Us
We have been in business for over 50 years and have provided generations of satisfied customers with new and used vehicles. We offer great solutions to automotive necessities at an affordable price, and our transparent pricing policy ensures you don't suffer from sticker shock when it is time to sign those papers.
We also offer a delivery program, with free delivery within 50-miles of our dealership, which extends to Atlanta. This streamlines the buying process and helps prevent car buying from being an all-day event.
We believe that when you purchase a car, you are starting a relationship. Our team will aim to keep you happy throughout the lifespan of your vehicle and hope to see you again when it is time for a trade-in.
Things to Keep in Mind When Shopping for a Vehicle
You should buy the car you want. Don't allow a dealership with limited inventory make you reconsider your decision. A huge selection is important and allows you to try different vehicles to find your favorite, which we can provide local drivers.
Ask about service after the sale. Purchasing a car is only part of the equation. You want to buy from a dealership that prides itself on an excellent service department as well, just as we can provide at both our new location in Cumming, GA and our existing location in Union City.
Drivers around the Atlanta region have plenty of choice in who they buy their cars from. The fact that they stick with Don Jackson Chrysler Dodge Jeep Ram is a testament to the quality of service as well as the range of inventory available on the lot. Shop our new inventory today.