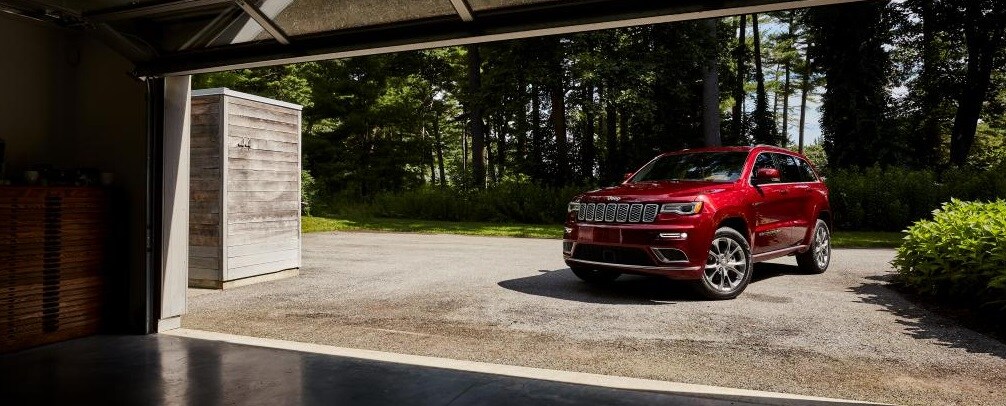 Home Service Pick Up and Drop Off
With Don Jackson Service Valet, We'll Pick Up Your Car!
Are you currently uncomfortable or unable to leave your home to get your much-needed car maintenance? Do you work close by, but are too busy to drop off your car, truck, SUV, or minivan for car service? For a variety of different reasons, it can be difficult for many drivers to get their vehicle to us for their auto maintenance and repairs. Unfortunately, neglect of these services can lead to major mechanical failure and costly auto repairs in the future. Because we are invested in helping our customers in keeping their car performing to its highest level, the service center at Don Jackson Chrysler Dodge Jeep RAM North, located at 5855 GA Highway 400 in Cumming, GA, is currently offering pick up and drop off service for eligible customers.
Get the Benefits of High-Quality Service and Accommodation
If you've never done service with us before, the service center at Don Jackson Chrysler Dodge Jeep RAM North is staffed with many Mopar®-certified service technicians. This means that your car, truck, SUV, or minivan will be worked on by expert hands. These technicians have an in-depth of knowledge of your vehicle. Not to be outdone, our service center also works on any make and model, as we have mechanics who are experts in other brands as well. When your car is picked up for service, it will be coming to our service team, and they are dedicated to providing you with exceptional car maintenance and repairs.
How Does Pick up and Drop Off Work?
If you live or work within ten miles of our Cumming, Georgia dealership, your pick up and delivery service is complimentary. Drivers who live beyond that range should contact our service center for details on prices. The first thing you need to do is call and schedule your appointment. Our service team will come out to your home, office or job site to pick up your vehicle. We will do the car service, or auto repair, you need and then deliver it back to you. You can also have the peace of mind knowing that our dealership will ensure that your vehicle is sanitized, per Centers for Disease Control guidelines, before your keys are handed back to you because your health and safety are our main concern.
Contact Us
Call our service team at Don Jackson Chrysler Dodge Jeep RAM North, in Cumming, GA, to schedule your pick up and drop off service today so you can keep your car's health on track.
(470) 735-4164